#Inspecting these two aging #hägglunds #cranes. The cranes has between 30000 and 40000 running hours and are still going strong
Can we all just stop scrolling for a second and admire how pretty and strong these wires are…Of course, LKS made it.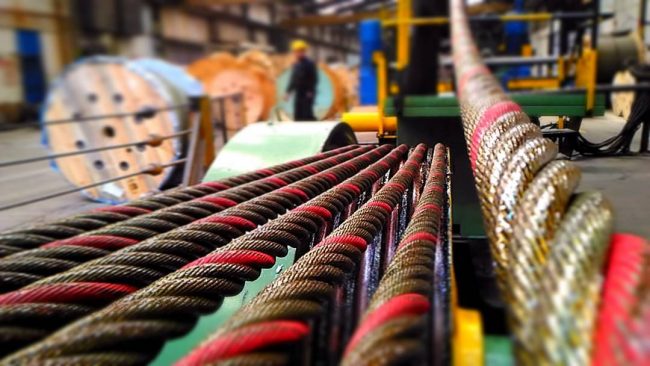 40mm 6×36 IWRC EIP Brigh in production,this is customized to be 2500mtrs.How do you think about it?