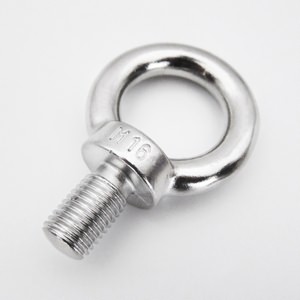 Lifting Eye Bolt JIS B1168
Item Number: 528
Size: M6-M20
Material: AISI304 / AISI316
Product Description: Lifting eye bolt JIS B1168 is the most widely used kind of rigging hardware in Japan and specifically suited for lifting some heavy objects like machine, furniture, electric motor, metal mold, distribution panel, appliance…
| d1 | d2 | d3 | d4 | h | l | ΦD |
| --- | --- | --- | --- | --- | --- | --- |
| mm | mm | mm | mm | mm | mm | mm |
| M6 | 13 | 25 | 15 | 27 | 14 | 5 |
| M8 | 16 | 32.5 | 20 | 33 | 15 | 6.3 |
| M10 | 20 | 41 | 25 | 42 | 18 | 8 |
| M12 | 25 | 50 | 30 | 51 | 22 | 10 |
| M16 | 30 | 60 | 35 | 61 | 27 | 12.5 |
| M20 | 32 | 72 | 40 | 71 | 30 | 16 |
Customization
We develope more than 100 kinds of new products each year, and we have full production capacity including design, mold development, proofing, mass production, precision machining, heat treatment and surface treatment, packaging and other.
We also could provide you some effective suggestions because of our rich experience in manufacturing and service in the field of stainless steel riggings and glass curtain wall components, that makes a more reliable and stable cooperation relationship between our partner and us.
How to customize or your own products? The customization process:
1. Provide your samples or drawings or just tell us about your idea
2. Confirm final drawings and product requirements
3. Confirm contract details and sign a contract
4. Make molds
5. Make samples and confirm the samples
6. Mass production
7. Goods Delivery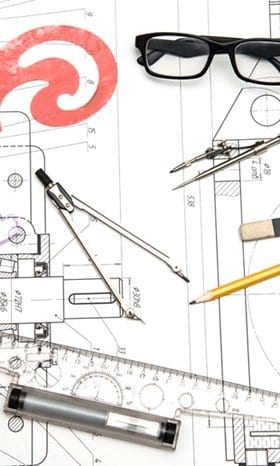 Precision Casting

We have overcome a lot of technical problems in terms of surface quality, heat treatment, mechanical properties and product precision, which makes our casting products' quality has always been in the top level.
Metal Stamping

We stamp metal parts ranging from small precision parts, such as electronic equipment and rigging hardware, to large precision components, including processing equipment and architectural components that are decorative and functional.
Wire Rope Assembly

LKS Stainless recently expanded its manufacturing systems to more efficiently fabricate custom wire rope cable assemblies. We supply 1mm to 40mm in diameter wire rope cable assemblies.
Machining

We can carry out a series of mechanical processing such as lathing, milling, drilling, tapping, thread rolling and wire-electrode cutting on metal material castings, bars, plates and pipes.